Founded in 1946, Kightlinger and Gray, LLP has established itself as a client-focused law firm committed to providing efficient, personal counsel at affordable rates. Our team of attorneys, paralegals, and administrative staff is knowledgeable and responsive to client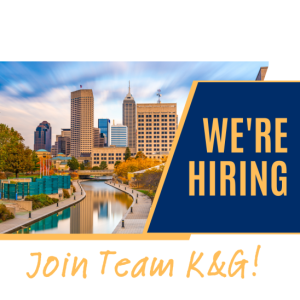 needs.
A career with Kightlinger & Gray, LLP provides you with a competitive salary, professional work environment, comprehensive benefits package, paid time off, and the support necessary to advance your career.
Kightlinger & Gray, LLP does not discriminate against any person in any matters related to employment on account of race, sex, religion, color, national origin, age, disability, veteran's status, or citizenship.
To learn more about the current career opportunities with Kightlinger & Gray, LLP, visit our law students, attorneys, and staff webpages.
Current Opportunities
Personal Injury Defense Attorney (Indianapolis, IN)
Civil Litigation Attorney (Indianapolis, IN)
Employment Law Attorney (Indianapolis, IN)
Associate Attorney (New Albany, IN)
Insurance Defense Attorney (Merrillville, IN)