The global marketplace is rapidly expanding and sometimes clients have questions or the need for legal counsel in jurisdictions outside of the Midwest. Our membership in The Harmonie Group and Lexwork International allows us to offer quality counsel to our clients wherever they may have a need for legal services.  In addition, being involved with A.M. Best provides the Firm access to wide range of analytical resources, references, directories and periodicals that provide insurance professionals and consumers with the critical information they need to make informed business decisions.
The Harmonie Group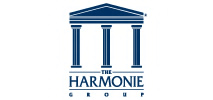 Kightlinger & Gray, LLP is a member of The Harmonie Group, a by-invitation-only national network of law firms providing legal services to corporations, insurance carriers, captive insurance companies, risk retention groups, and third party administrators. Our affiliation with like-minded lawyers affords our clients access to a network of recognized litigation firms across the country.
Lexwork International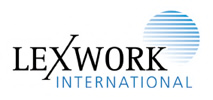 Kightlinger & Gray, LLP is also a member of Lexwork International®, a strategic alliance of more than 40 midsized law firms based in major cities in the United States, Canada, Latin America, and Europe, with additional offices in Asia. The law firms have attorneys experienced in and knowledgeable about local laws, regulations, and customs.
A.M. Best

    Kightlinger & Gray, LLP is a member of A.M. Best, which is the oldest and most widely recognized provider of ratings, financial data and news with an exclusive insurance industry focus.
Ratings are issued on approximately 3,400 companies in more than 90 countries worldwide. Best's Credit Ratings are recognized as a benchmark for assessing a rated organization's financial strength as well as the credit quality of its obligations.